As the country home to the world's largest reserves of natural gas and the second-largest reserves of thermal coal, it's no surprise that Russia has largely ignored the global renewable energy transition. Despite the country's enormous wind and solar resource potential and the virtually unlimited land available for development, the ready availability of oil, gas and coal – not to mention the immense political clout of state-owned hydrocarbon companies such as Gazprom and Rosneft – suppressed development of clean energy in the Russian market, with the notable exception of hydroelectricity.
Nevertheless, in recent years, the need for a faster transition to renewable energy sources (RES) has been increasingly recognized at the highest levels of the Russian government. President Vladimir Putin has described renewables as "the right path" for global energy development, while Deputy Energy Minister Andrei Teksler was equally clear last year.
"Renewable energies are no longer considered alternative energies, they are traditional," he said, as quoted by the Financial Times. "We don't ignore the future."
The road to greater integration of solar and wind energy in Russia will be long. Excluding hydroelectric power, which provides 51.5 GW of the country's approximately 53.5 GW of clean power generation capacity, renewables represent only 3.6% of the country's energy mix. .
The government's official energy policy document to 2035 is expected to see that share drop to just 4.9% by 2030, according to the International Renewable Energy Agency (IRENA).
So, are Putin and his government paying lip service to the prospect of renewable energy development? Although there is a large gap between the optimistic statements of Russian politicians and the situation on the ground for RES, the growth of a major support mechanism and an influx of foreign renewable energy developers has shown a way forward. . The only question is how fast can Russia move forward on the path it has set itself?
Content from our partners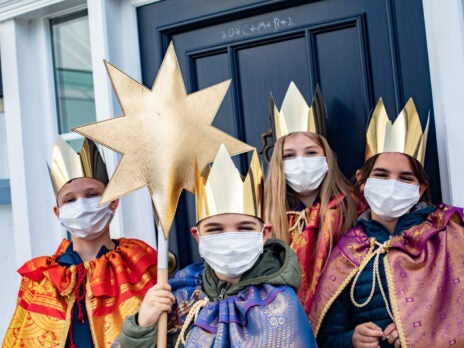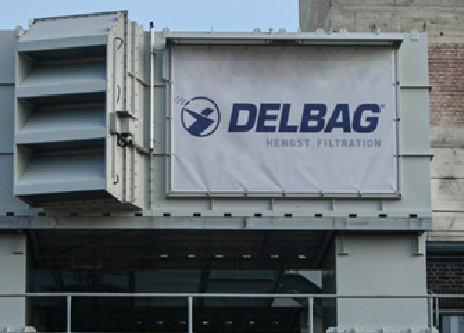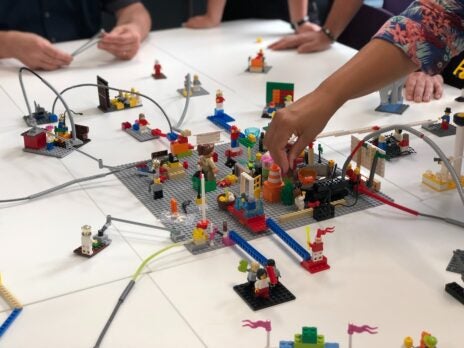 Decree 449: Russian Revolving Support Mechanism
The foundation for the growth of RES deployment in Russia is Decree 449, adopted in 2013, which created a legal framework for establishing a system of renewable energy capacity in the country. Previous reforms – such as changing electricity regulations to connect renewables in 2007 and launching a renewable energy program to support development in 2011 – paved the way, but it was Executive Order 449 that underpins today's progress in the deployment of Russian RES.
The decree aims to encourage the development of renewable energies in Russia, in particular wind and solar photovoltaic and, to a lesser extent, small hydroelectricity. The legislation defines the conditions for participation in the country's RES capacity markets.
Under this system, energy developers of projects with a capacity of at least 5 MW can bid for capacity supply contracts with the Russian trading system administrator in annual tenders. Winning suppliers are paid both for the capacity they add to the energy system and for the energy they supply, based on long-term contracts of 15 years with fixed tariffs.
In common with many capacity market agreements internationally, Decree 449 aims to encourage investment in RES by establishing a stable legal and regulatory environment that allows developers to market capacity as a separate product from the electricity itself, helping to ensure that their projects are economically viable in the long term. -term.
In return, SER developers must ensure that they can deliver the promised capability, on time and with sufficient use of Russian partners and equipment.
"A potential supplier's main obligation under the agreement is to create a renewable energy source within the agreed parameters of capacity, location and timing," wrote firm partner Dr Thomas Heidemann. international lawyers CMS, in a blog post in February. "The agreements will always contain provisions on reasonable penalties for delays in the provision of capacity."
Progress in expanding the Russian RES capacity market
The tender system has spurred a wave of renewable energy investment in Russia. Although some capacity auction rounds have struggled to attract bids for a number of reasons, evidence suggests that progress is slowly being made. Just over 2 GW of renewable capacity was awarded in tenders between 2013 and 2016, while the 2017 auction saw a total of 2.2 GW in wind, solar and small hydro awarded in a single round after better than expected participation from the electricity companies. This year's auction in June saw 1.08 GW of capacity split between 39 projects.
Last year also saw the introduction of waste-to-energy projects into the capacity market system, with five projects winning contracts for a total capacity of 335 MW. The 2018 tender for residual energy capacity failed, however, with law firm King & Spalding reporting that new requirements for bidders to provide performance guarantees – apparently not required in the 2017 round – were a major factor in the reluctance of potential bidders. The company noted that new auctions for waste-to-energy are likely to be amended to remove this requirement, and other government measures are likely to favor waste recycling facilities in the future.
"[Waste recycling] the facilities will pay fees seven times lower than other industrial facilities for their reduced negative impact on the environment," the company wrote in a September newsletter. "Payments to be made by landfill owners will increase by 15% by 2025, which aims to make waste recycling more attractive as a business for waste management companies."
Local content requirements: unpopular but effective?
A recurring problem encountered by foreign promoters is the high level of local content required to benefit from the highest tariffs, an essential element of the long-term feasibility of many Russian RES projects. The percentage of Russian-made equipment required to avoid tariff penalties was relatively modest at the start of the auction system, but has now risen to 65% for wind farms and small hydro, and 70% for solar until 2020.
These high levels have prompted several silent tenders, particularly in the development of wind farms, for which there has been little or no Russian-made equipment. The added cost of setting up local manufacturing operations to service a single project has been enough to discourage potential bidders in the past.
Despite the initial setbacks caused by strict location criteria, it seems that the measure has done its job to some extent. The requirements have encouraged foreign companies to partner with Russian utilities and manufacturers, enhancing local expertise and laying the foundation for a scalable domestic RES sector. Recent high-profile cross-border RES joint ventures include Fortum and state-owned technology investor Rusnano's wind investment fund and WRS Bashni, a partnership between Spanish developer Windar Renovables, Rusnano and Russian steel company Severstal.
The positive impact was particularly pronounced in the wind sector. "Local requirements for wind projects can now be met with equipment located and produced by Vestas Manufacturing Rus (Nizhny Novgorod region)," noted King & Spalding. "In May 2018, Vestas started producing wind turbine nacelles, which required an investment of more than $5.2 million and created more than 50 jobs in the region. Other producers, such as SGRE (Siemens-Gamesa Renewables) and Lagerwey are also preparing to enter the Russian market.
Can Russia speed up deployment to meet IRENA projections?
Thus, between building renewable capacity through competitive auctions and building its own RES manufacturing capacity through strict local content obligations, Russia secured a support mechanism that took scale and, with continued commitment, will continue to encourage the deployment of RES. But is it enough?
According to IRENA's 2017 report, REMap 2030: renewable energy prospects for the Russian Federation, Russia has the potential to increase the projected share of renewable energy from 4.9% to 11.3% of total final energy consumption by 2030. This would require, according to the agency, 15 billion dollars investments per year between 2010 and 2030, the vast majority of which would be devoted to strengthening RES production capacity.
Somewhat surprisingly, the Russian government endorsed the IRENA report and shared its plans with the United Nations, stating in responses to the multilateral assessment on climate targets that it planned to increase its non-hydro RES production from 2 TWh to 29 TWh by 2035.
But exactly how Russia intends to achieve a dramatic acceleration in RES investment and deployment remains a mystery, and the central position of the country's state-owned thermal energy companies in its exports, national electricity system and present foreign policy a significant barrier to the kind of renewable energy penetration that has been seen in world-leading countries like Germany and Norway.
Developing an efficient capacity market has been a good start for a country that has traditionally lagged behind in renewables, but without new momentum and a broader transformation of Russia's energy system, there will be a limit. strict to what can be achieved.